Wild West
Three equally attractive options – Indian party, cowboy and all together. Indian is great for a birthday party in nature (dancing around the fire, tracking down prey, hunting – throwing a spear, shooting from a fake bow). The scenario of the meeting of Indians and cowboys can be played as a rivalry between two teams or, conversely, reconciliation of the warring parties – in a playful way, introduce the guys to history. Only cowboys – throwing lasso, dancing country, throwing coins at a hat or balls at banks, trying not to fall off a wobbly chair / log (rodeo on a mat), catching mustangs. Superheroes It's hard to argue with the superiority of super strength over the ability to swing a saber or throw a lasso. This is probably why children like superheroes so much, in whose hearts there is an unshakable faith in the victory of good over evil.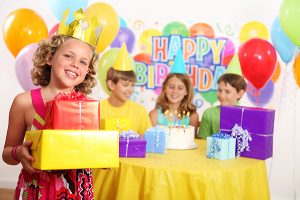 Computer games, comics, films and cartoons – this includes all styles of parties for children, where Spider-Man, Batman, the Avengers team, etc. – the main guests of the birthday boy in the form of their favorite superhero. It is very important to immerse yourself in the topic, otherwise the design/plot can slip false, and the children feel it from a mile away! Zombie Party A terribly funny and slightly hooligan birthday theme. Collect the broken-down cardboard zombie. Feed the undead by throwing the ball directly into the fanged maw. Hunt for the unfortunate leader, who fell victim to a crowd of charming zombies. And he himself is to blame for not wanting to give prizes! When choosing a "terrible" party theme for children (the same zombies, witches, vampires), do not overdo it with the surroundings. The design should be fun, not intimidating – there are impressionable children in almost any company.
Cosmos
For those who dream of traveling through the universe, there are models of planets, stars, comets, scenery glowing in the dark, figurines/pictures of aliens all around. Cosmonauts and inhabitants of distant galaxies in funny costumes (an extra pair of hands, a third eye, blue skin) will come to visit you. Treats of unusual colors and equally unusual entertainment will surely impress young dreamers! The military theme is great for a birthday in the forest / in the yard of a private house. Organize war games, army exercises or a covert raid into an enemy camp. Orientation on the ground with the help of real compasses, sports competitions, obstacle courses, throwing grenades at fake tanks.
Entourage in military style – camouflage net, weapons, cars, soldiers. Music Popular musical parties for children – dudes, rock and roll, disco. Unlike the Indian and pirate parties, this is a very original birthday theme that will come as a complete surprise to most guests! Fashionable girls will surely like the bright dress of the fashionista, and the image of the king of rock and roll will inspire the boys to dance exploits. A disco party is no less interesting – so you can playfully tell the younger generation about what music they listened to, how their parents or grandparents danced and had fun. Of course, omitting some fun details =)
Ethnicity Ethnic
Party styles for children – getting to know a foreign culture in a playful way. National food, costumes, entertainment and music will surely surprise inquisitive children. Hot African and Mexican, atmospheric Indian and summery juicy Hawaiian parties are popular (especially if the birthday is in winter – bright summer scenery will wake up the most modest baby from hibernation). In addition to the Hawaiian with its "straw" skirts and flower beads, a Japanese-style party is very interesting. We put on a kimono, congratulate the birthday man with a funny Japanese accent, catch dumplings with chopsticks, and make paper cranes.
IF YOU CELEBRATE A BABY'S BIRTHDAY, YOU CAN CHOOSE YOUR PARTY THEME. BUT IT IS BETTER TO CONSULT WITH A TEENAGER – THE INTERESTS OF THE GROWING GENERATION ARE CHANGING VERY FAST.
Favorite movie/cartoon
Almost every child has one. Are there posters on the wall, toy characters all around, the screensaver on your smartphone clearly hints at love for another on-screen hero? Then it remains to study in detail the plot, the atmosphere and the characters of the characters, so that the scenario of the holiday is a complete success! There are a lot of options. For example, a party in the style of transformers, star wars, ninja go will appeal to the boys. Many girls love the cartoon Minnie Mouse, Barbie, Frozen – the birthday will turn out to be fabulously bright and touching. Active, slightly mischievous children will love a party in the style of minions or Angry Birds. Rainbow Bright striped decorations + a real adventure = a chic children's party. The scenario emerges by itself: a mischievous leprechaun stole the gifts and hid them at the other end of the rainbow.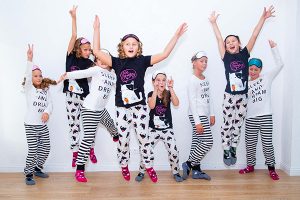 Children, passing tests, receive a piece of a certain color as a reward, make a rainbow out of them on a piece of drawing paper and find treasures. Mafia An interesting birthday theme is a mafia-style party. Children in the images of heavily armed mafiosi and their charming girlfriends simply cannot but evoke tenderness in adult guests! Hiding cards from the policewe shoot accurately at the target and throw grenades into the bucket no less accurately, come up with funny gangster nicknames, decipher secret gangster messages. And, at the end of the scenario, we commit a daring robbery of the presenter, taking well-deserved prizes!
CAN'T CHOOSE A PARTY THEME? FOR CHILDREN THE SCENARIO IS MORE IMPORTANT THAN DESIGN – START FROM THE END! IF THERE IS LITTLE PREPARATION TIME, IT IS BETTER TO CHOOSE A TOPIC WELL KNOWN, FOR WHICH IDEAS ARE ON THE SURFACE.
Pajama Party
"Clothing" parties like hat and denim parties have not gained much popularity among children, but pajama parties are an exception. Although even adults love to have fun in this way, let alone active children with their craving for spacious comfortable clothes. And how fun it is to invent horror stories with friends, build a tent out of a sheet, pretend to sleep while you are tickled, play shadow theater and blind man's blind, collect balloons around the room with your eyes closed, or guess what the host is going to treat "for the night"! Phew! And it's not at all necessary to invite guests to a real sleepover – the guys can change into pajamas just for the atmosphere.
Fruity "Delicious" party styles for kids are ideal if the birthday falls in the summer/early fall – watermelon, melon, strawberry, etc. Although there are winter options, such as apple, orange and banana party (minions?). The preparation is simple: a lot of treats with the taste of the birthday man's favorite fruit / berry, paper "fruit" garlands, pictures, themed flower balls. Regarding the scenario program, there are no restrictions – any competitions, some of which are associated with delicious props. Stock up on napkins! Any themed party for kids, whether it's a birthday or a less important occasion, requires serious preparation. Of course, there is some discount for the young age of the guests.
For example, many decorations can be made with your own hands from improvised materials – the main thing is bright and fun, and not artistically perfect. However, obvious hack work "on the knee" should be avoided – regardless of the chosen style, start preparing at least two weeks in advance. To make the theme party unforgettable, think over in advance: the venue for the decorations, treats, birthday cake, musical accompaniment, script, contests, prizes.